We provide our partners real-time, comprehensive, data driven results through proven methods of advertising, state of the art technology, and customization campaigns to ensure their success. Your bottom line is our bottom line.
Performance Marketing for Consumer Engagement
Arroyo Media acts as the link between your business and today's generation of consumers, where instant access is most important. We use data-driven techniques to provide the best customer acquisition solution. We incorporate multiple strategies to ensure our partners get the best results in real-time. In some cases, digital actions like a sale, lead, email confirmation, or app install are best. In other cases, calls will be the route to go. We'll help you decide what works best for you.
Make your phone ring with WeMatch
WeMatch is our proprietary call routing technology. WeMatch delivers high intent, live consumers to your phone, connecting the right customer with the right product in real time. You set your ideal consumer profile and WeMatch does the rest so you can focus on growing your business.
FILL SALES FUNNEL WITH QUALITY LEADS
Increase your customer database with Arroyo's CPA. We provide small businesses to large corporations conversions without the nonsense. Arroyo Media uses audience profiling along with big data to ensure your business only gets the customers you want to help boost your ROI.
Quality leads that make a DIFFERENCE

Performance Marketing Solutions built for you

Fully responsive
Arroyo Media utilizes advertisers with proven success giving affiliates quality offers to market and succeed.

Traffic monetization
Maximize revenue with premium advertisers that guarantee generous high Publisher payouts. On time secure payments with flexible payment terms.

Easy customization
Track ads and generate report stats in real-time, we provide all the data and analytics you need to gauge and optimize the success of your content.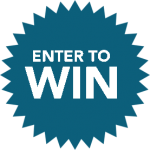 We'd like to work with you
Email: media@arroyomedia.com
Telephone: (213) 632-8208